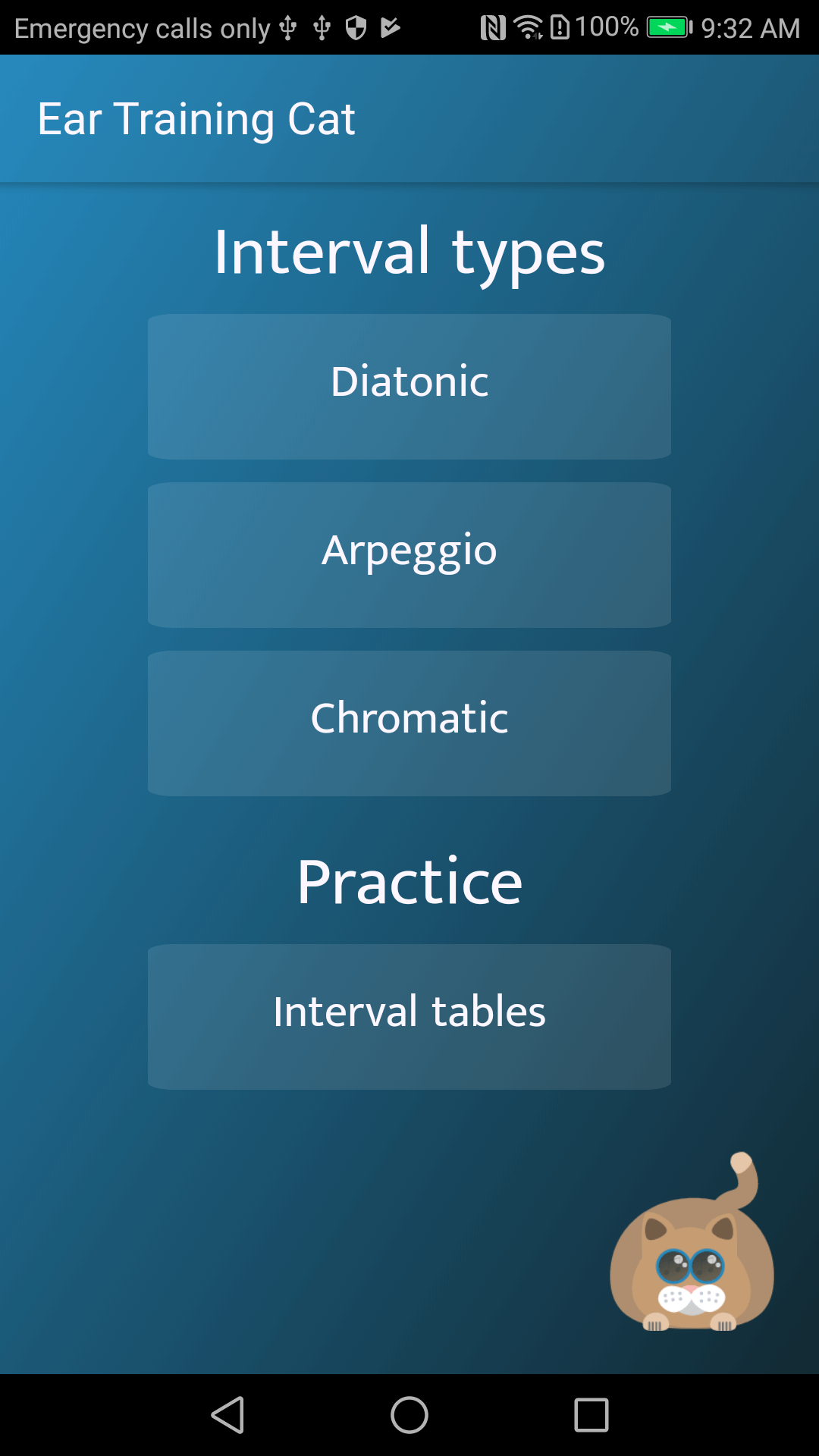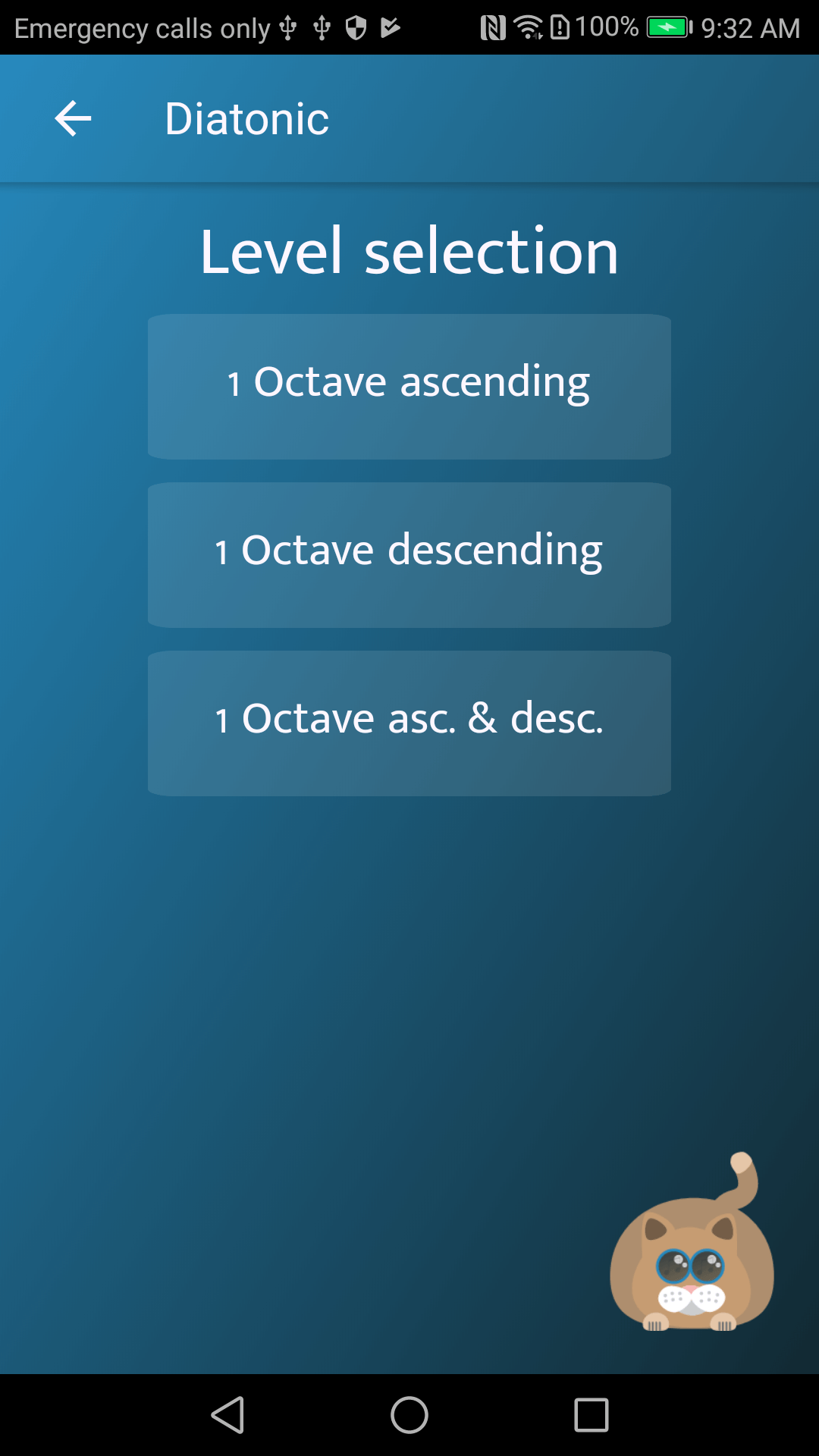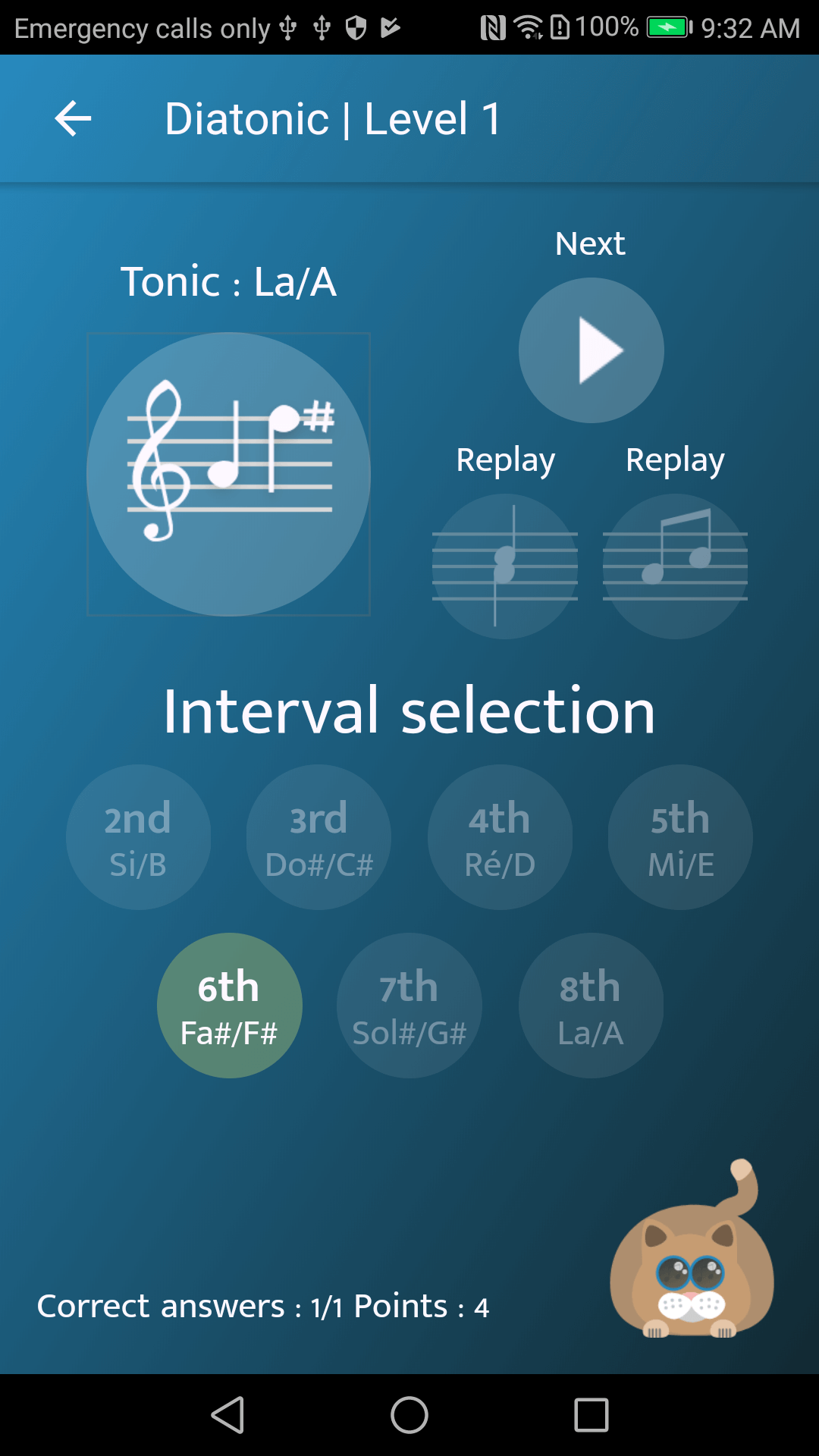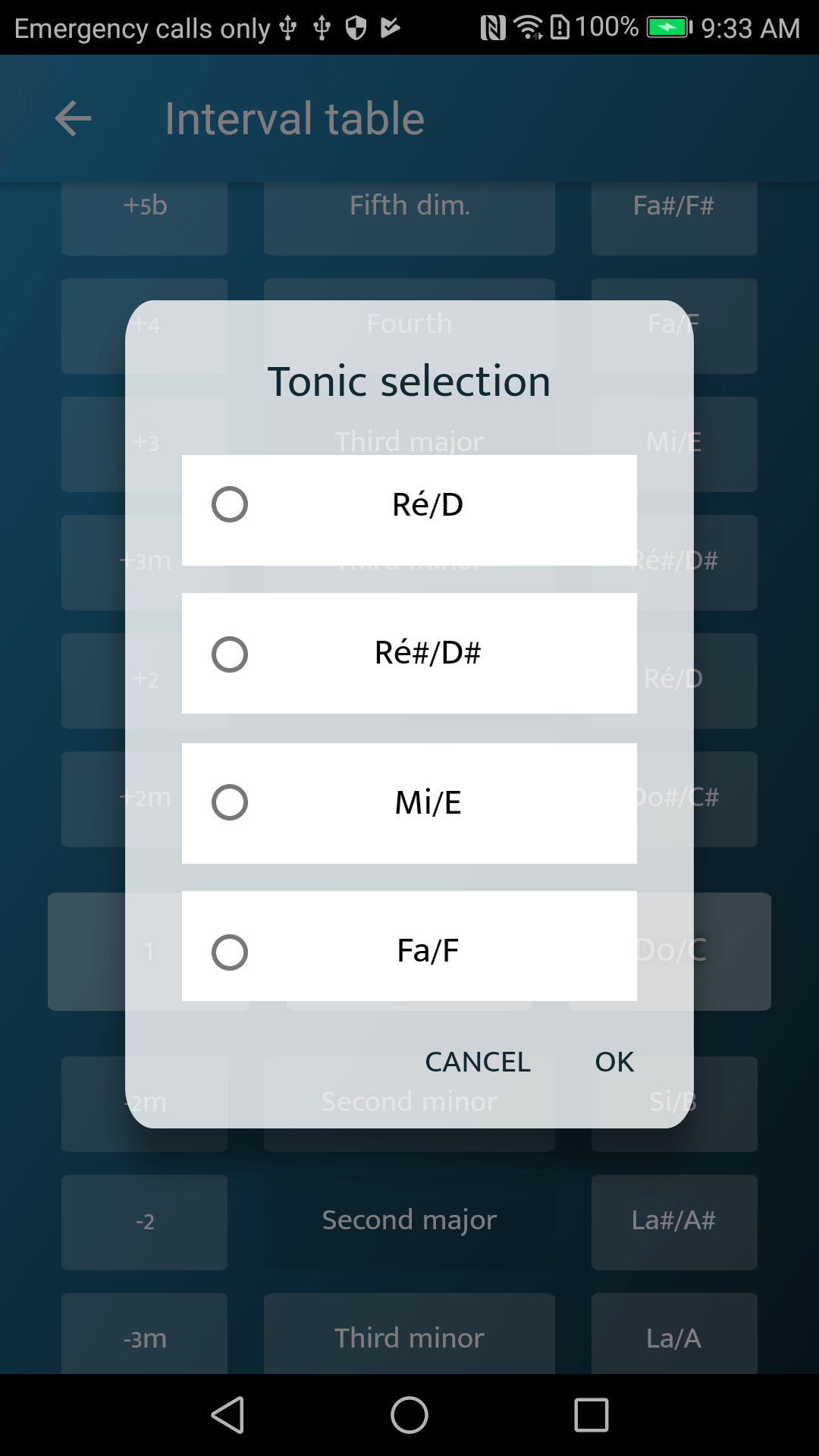 Please try the app on Google play, clicking
here
!
This app provides exercises for note interval recognition. You can choose between 3 scales : the diatonic, the arpeggio and the chromatic scale. Each scale has 3 levels : ascending interval, descending interval and a combination of both. The app also contains a practice table where you can assess all intervals.
The exercises work by series of 20 intervals, then you are provided a statistics summary.
Moreover, this is the only ear training app in the world that includes an elegant cat (you might be surprised by its behavior !).
This is also my first app, so it might not be perfect, hence feel free to suggest recommendation and improvements.