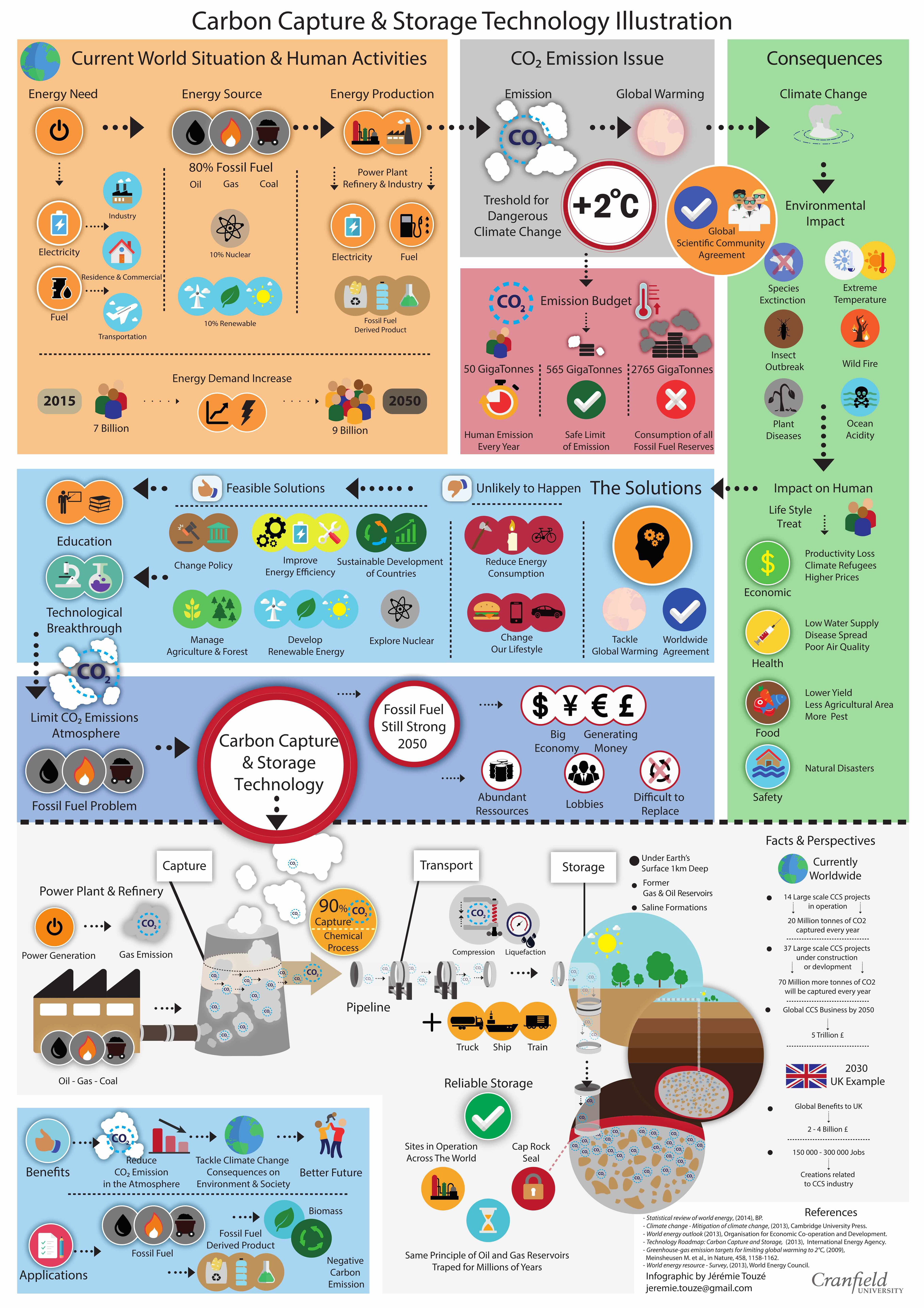 I am glad to introduce you to the infographic that I have designed through my master thesis project "Carbon Capture & Storage Communication" at Cranfield University. You are very welcome to use this infographic and share it, that is the purpose of this project. Also feel free to contact me if you have any question regarding the project, the illustration or its provision at full quality. Please note that this infographic has been designed for a A1 poster, consequently the layout is not appropriated for other format such as the web. Henceforth, within the range of a new project it would be interesting to adapt it of the web, by reshaping it and implementing interactivity.
There is a wealth of internationally-recognized information outlining the necessity and importance of implementing the technology as part of the global solutions in order tackle the global warming and its harmful consequences on the environment and our societies. However, understanding of, and public perception of CCS remain a key issue for a large part of the population due to a number of misconceptions regarding the technology, which is restraining the CCS development and the limitation of the global warming.

Consequently the aim of this project was about developing a communication tool that can be used to teach and educate the general public about the carbon capture and storage. The communication piece takes the form of a storyline within an illustration. The storyline provides a simple and logical connection of facts and concepts that lead the user step by step to the CCS. The design of the story is the result of the collection of data from the literature review regarding environmental and energy matters and the CCS itself. The story line has then been improved by the conduction of a survey with Qualtrics, assessing the population opinion toward the elements used in the storyline. Once optimized, the storyline has been designed into an illustration, using the software Adobe Illustrator.